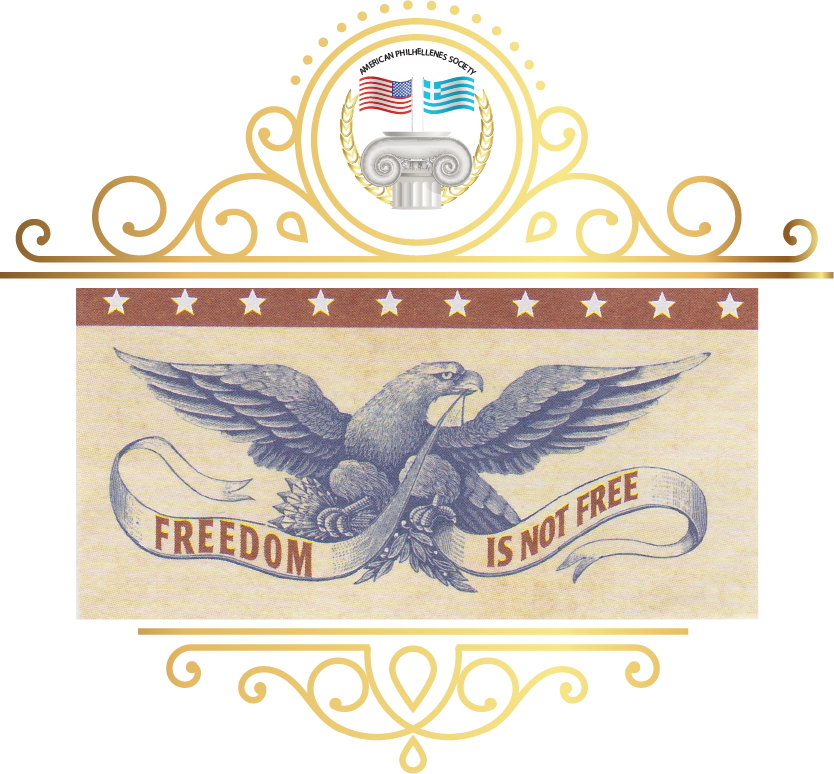 Freedom is not free. Whoever and wherever we are, we owe our freedom today to those who came before us and fought and died for the principles they believed in. Greece (Hellas) will celebrate 200 years of freedom from the Ottoman Empire in 2021. Help us remember and honor those brave American Philhellenes whose support helped liberate this ancient land. The time is now to step up and say, "I want to help!"
The American Philhellenes Society, through the efforts of its Board of Directors and with the approval and cooperation of the City of Aurora, is erecting a monument in memory of the American Philhellenes who contributed both militarily and monetarily to the efforts of the Greek Revolution of 1821
The American Philhellenes Society was organized to research the American Philhellenes who supported and fought in the Greek War of Independence in 1821. In 2021 the world will honor the 200th anniversary of the 1821 Greek Revolution and the Greek War of Independence. We are morally and ethically obliged to respect and honor all philhellenes of the world who actively participated in this struggle of the Greek Ethnos and, in particular, the American Philhellenes.
Aurora, the second largest city in Illinois, and Mayor Richard C. Irvin have announced that they are proud to be a part of this undertaking which honors the sacrifices of our Philhellene forefathers and all Hellenes who fought for the Independence of Greece. The monument will be in Wilder Park, near the city's downtown area and easily accessible to all.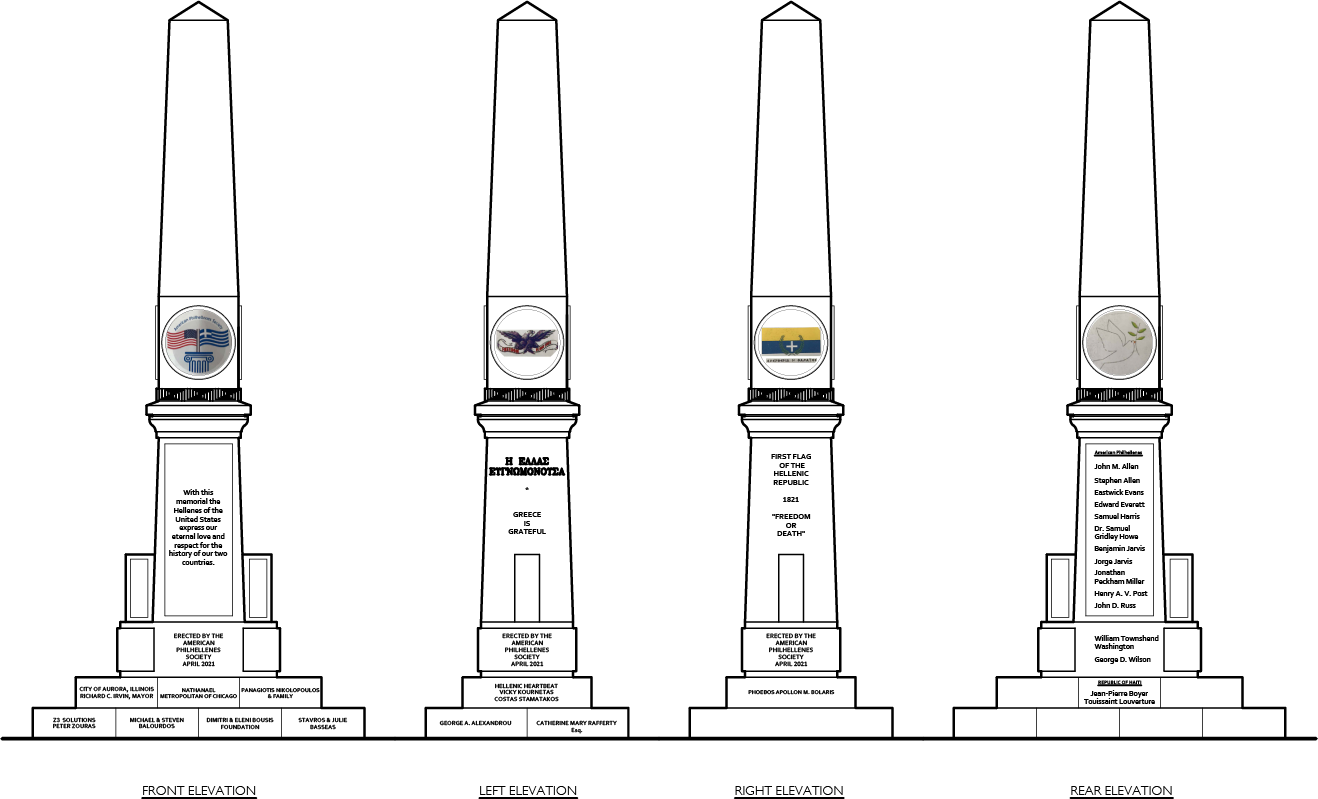 We ask for your generous support of this significant project. Please review the following donor opportunities. We are available to provide you with any additional information you may require. Just tap or click, the digital assistant

on the bottom/right.
If he cannot resolve your issue, we will. Just type "Human" and hit enter, and one of our agents will be with you shortly.
As a thank you gift, our supporters will receive the following: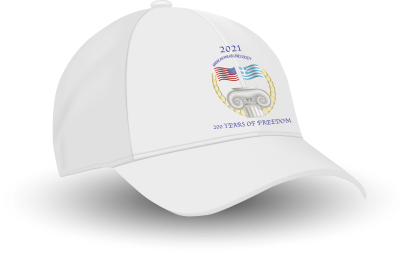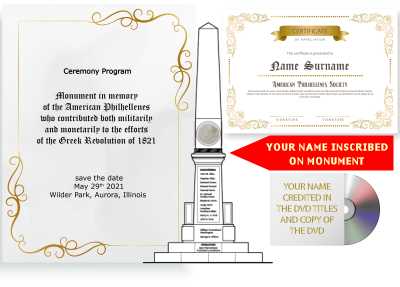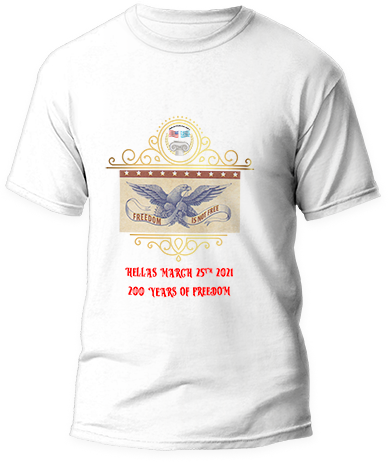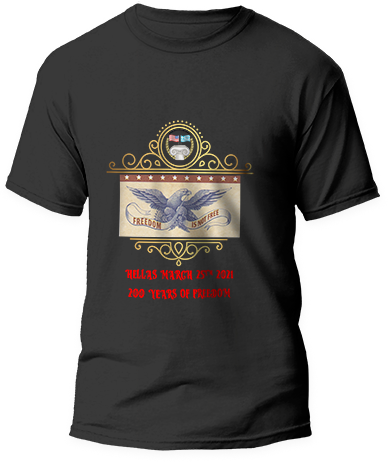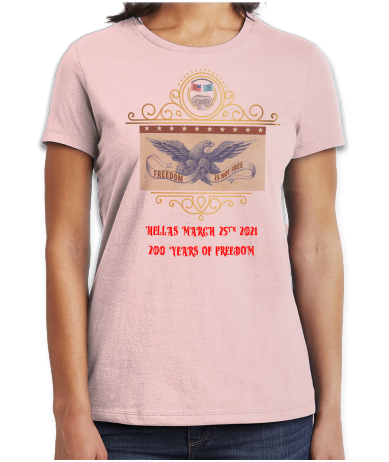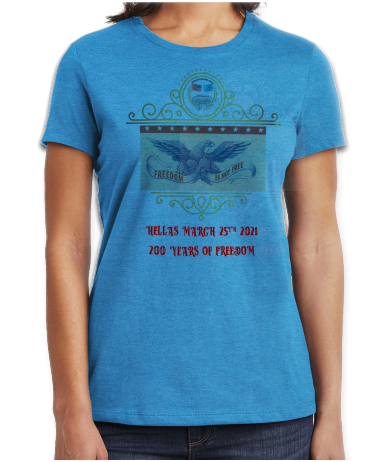 All above colors are available in all sizes, teen and adult, except the female, that are available from XS to 4XL.
Bronze: $200+ hat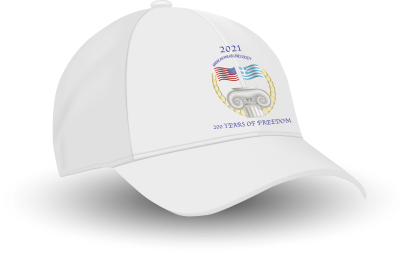 Silver: $500+ hat & t-shirt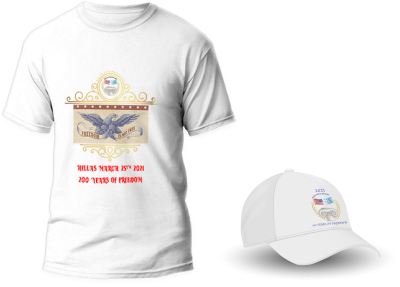 Gold: $1,000+ hat & t-shirt, name included in program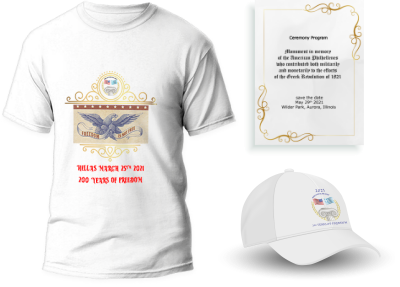 Platinum: $2,500+ hat & t-shirt, name included in program and certificate of appreciation
Diamond: $5,000+ hat, t-shirt, name included in program & certificate of appreciation span>
Also, your name inscribed on face of monument, DVD video of presentation to Aurora span>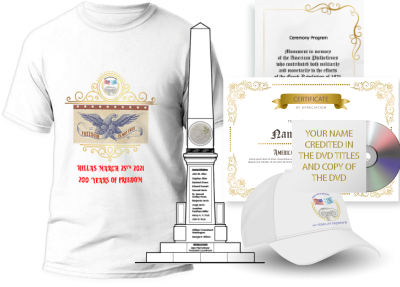 Every contribution gives you access to watch the video of the presentation online.
All the giveaways are limited edition and include a numbered certificate of authenticity.
Please help make a difference in the strengthening of the bi-lateral relations of Greece and the United States by contributing to the American Philhellenes monument to be erected in Wilder Park, Aurora, Illinois.
Thank you!

The American Philhellenes Society
5200 West Jarvis Avenue
Skokie, Illinois 60077
Tel: (847) 674-1773
Fax: (847) 674-1739
Email: This email address is being protected from spambots. You need JavaScript enabled to view it.
amphso.com
BOARD OF DIRECTORS
Panagiotis D. Nikolopoulos
Angelyn Balodimas-Bartolomei, Ph.D.
Stavros Basseas, Ph.D.
Dr. Anthony Ferguson
Sylvia Sobreira
Maria N. Stamatopoulos
Historian
BOARD OF ADVISORS
Linos G. Benakis
Counselor, Academy of Athens
Eleni Bousis
Chairman, Greek American Nursing Home
Dimitrios Bousis
Bousis Foundation
Hariklia Dimitropoulos-McLaughlin, Ph.D.
Loyola University, Chicago
Thanasis Economou, Ph.D.
Demetrios Georgopoulos
Director, Government Archives
Province of Argolidos, Greece
John G. Manos
George Papadantonakis, Ph.D.
Paraskevi Skourti
Publisher, Ermioni Magazine
Ioannis Stagas
Admiral (Ret'd) Hellenic Navy
Kostas Tsefalas
Historian
Eleftherios Fitras (†)
Efstathios Bourodimos (†)
George P. Alexandrou (†)